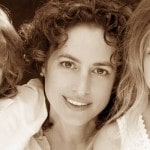 How did mompreneur Heidi Brown, Founder, Options Away take her love for travel and desire for flexibility to create a travel company that allows consumers to hold their flight for days or weeks with the option to buy?   A former Options Trader, MBA from the London Business School and mom of 2 living in Oak Park, IL, Heidi shares her  story with Best Mom Products.
LISTEN to the Audio Only  
Tune in to hear her story:
Managing family
Aha moment
Press: Winning the EyeForTravel Innovation Awards (previously won by HotelTonight and Kayak)
Determining Target Markets
The Initial Funding Process: how to approach the conversation with investors when you aren't 20 years old
Biggest success & challenge
Great tips and advice for mompreneurs
About Options Away:
Options Away allows you to hold your flight for days or weeks while you finalize your travel plans. Find a low fare and buy an inexpensive option on your flight! Go ahead and share your itinerary with friends and family. If you decide to go, just book the ticket that we're holding for you. The best part? If you choose not to travel you don't have to do anything because your option simply expires. With more time and no obligation to purchase your flight, travel planning has never been more convenient.
Heidi's Advice:
Managing expectations and keeping them real.  If anyone thinks they are going to be running a big company from their home,  marriage perfect, kids in all these activities and friendship and family; it's just too much.  You need to prioritize and pick a few things.  The irony is we got into this business to travel more and we haven't gone anywhere in 2 years.
Quotes:
Failure is the condiment that gives success its flavor.  – Truman Capote
Book: We Need to Talk About Kevin
The DNA lottery is extraordinary.  I created that person but I don't control that person. – Heidi Brown

If you found value in this interview, please share it so we can help as many mom entrepreneurs as possible during their journey of navigating motherhood and bringing their other dream to life.