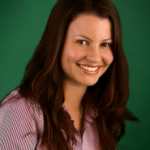 How did Blinkbuggy Approach and Secure Investors?
How did Emma Weisberg, Founder, Blinkbuggy validate her business idea, build a modern day baby book and approach investors to raise $500k through friends & family?
Interview: Emma Weisberg, Founder, Blinkbuggy (modern day baby book for parents)
After 10 months of developing her product, she learned she couldn't use it.  Disappointed, she was going to throw it out the window … so to speak.  Prior to scrapping it, she received a valuable piece of mentor advice "just have 10 friends try it out and provide feedback."  By doing this, she determined what mattered and  it helped form the next round of development.
Tune in to hear her story – the first 2 years:
Aha Moment to validating her business idea
Developing the technology and going through multiple developers – lessons learned
The materials she prepared prior to contacting investors
How to put a $ value on an early stage company
How she feels after taking money
The approach she took to doing PR herself and the results
Advice to Mompreneurs
About Blinkbuggy:

Blinkbuggy makes it easy to capture and store all your memories in one place and create meaningful stories of our lives. Through simple and flexible privacy controls only you decide what to share and with whom to share it.
Show Notes
Blog: Mommyshorts
App: Easy Voice Recorder
If you found value in this interview, please share it so we can help as many mom entrepreneurs as possible during their journey of navigating motherhood and bringing their other dream to life.