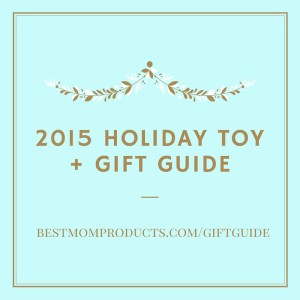 The 2015 top 9 holiday toy and gift guide was hand selected by the Editor of Best Mom Products, Rachel Olsen based on trending products and FUN for kids this holiday season.
Drum roll ….
for babies and toddlers
These are playful friends babies can take with them on every adventure. These portable little playmates attach to strollers, carriers, high chairs and more quickly and easily. No Hassle. No Fuss.  What mom doesn't love organic and supporting our environment.
to help kids ages 2-6 deal with big emotions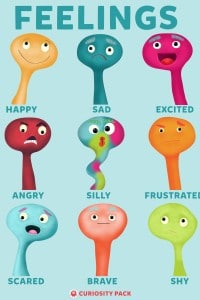 The pack includes:
A Feelings Poster, helping kids recognize different feelings and develop empathy skills by reading faces.
A Calm-Down Strategies Poster, teaching six key strategies to calm down in positive ways.
A Feelings Activity Book, including everything kids need to know about feelings and calm-down strategies.
Strategy Dice that kids can roll, landing on different calm-down strategies to try.
A mirror, used to help kids see how different feelings are communicated on faces.
Feelings Finger Puppets, which kids can use to act out different scenes and practice expressing different emotions.
for kids ages 3-10 yrs old learn to read, write and love adventure
My Gnome on the Roam book, and a family adventure journal filled with blank pages waiting to be filled, your own DIY customizable gnome, ready to join you on your adventures and a magical pen to help you turn those adventures into stories and memories.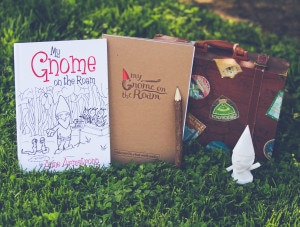 ages 4 and up
Ruby Rails Skydive Action Figure
Goldie's tech-savvy and stylish BFF Ruby Rails is ready to head out on a skydiving adventure. She has fully-articulated joints, hands that grip, and a kit to build her coder backpack and working fabric parachute – all she needs is you.
Builds spatial skills, engineering principles (aerodynamics), and confidence in problem-solving.
Limited edition real fabric parachute and collectible building charm.
All building pieces are compatible with existing set
Mountain Melodies Kalimba "Thumb Harp"
for boys and girls who can count
To inspire a love of music, this thumb harp or "Instant Gratification Unit" teaches a would-be player how to play a song within a few minutes, simply by following the numbers.  Mountain Melodies gives the gift of music to everyone–without the need to read notes. Crafted by husband and wife team Paul and Sue Bergstrom, each Mountain Melodies thumb harp is handmade in North Georgia's Blue Ridge Mountains out of beautifully polished cedar. Paul and Sue have a vision to provide 'music made simple for all ages,' and the thumb harp does just that.
for girls ages 4 and up
Legos never go out of style. B This year Lego Friends is the "it" Lego for girls.  Giving Barbie a run for her money, Lego friends inspires girls to be authentic, kind and a good friend to one another. If you haven't been to Legoland to see the new Lego Friends area and dynamic stage show, I highly recommend it.
for boys and girls ages 4+
So many of my friends with both boys and girls have said their kids love this toy.
Realistic baseball stadium

A unique magnetized infield creates ball movement when pitch is thrown

Spring-loaded bat

Hit right or left handle

Encourages hand-eye coordination and interaction
for boys and girls ages 7-100 🙂
All I can say is that this is a perfect toy for boys and girls.  My 8 year old daughter bought one like this for herself last year and it is her all time favorite.  Perfect for getting outside, doing something fun and all the kids are drawn to it.  One with a video camera is fun for recording.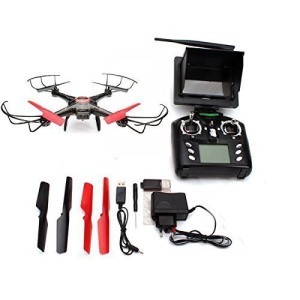 IO Hawk aka "Hoverboard" 
for pre-teens and older
This is very "back to the future" at a futuristic price tag of $1,799.  Looks fun and is the 2015 Toy Fair winner.  Definitely a luxury item for the upscale kid in your life. These Personal Motorized Transporters are going to change the way you see, move, and connect with your world.  Be safe!
What do you think? What are you favorite gift giving toys this season?  Let us know in the comments.