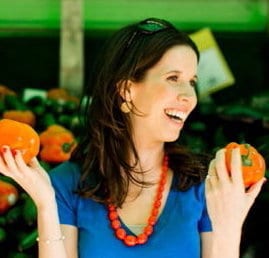 What top 3 factors do food entrepreneurs do to become successful?
"Cooking Up A Business" Author Shares Top 3 Food Entrepreneur Tips
Calling all food entrepreneurs! Are you a wannabe food entrepreneur?  This book is for you. Rachel Hofstetter, Author, Cooking Up A Business features 10 food and beverage grass roots entrepreneurs…most of who are well known today. She had no idea she would be so inspired by the journey's of these foodie entrepreneurs that she quit her Corporate job as Food Editor at O – The Oprah Magazine to become a co-founder of 
Guesterly
  – a one of a kind magazine.
If you've ever thought about packaging that spaghetti sauce or must-have recipe for friends and family; this interview is a must see and her book is a must-read.  
Engaging and informative, you'll experience the  start-up journey of:
Justin's Nut Butters
Hint Water (mompreneur)
PopChips
Mary's Gone Crackers
Cameron Hughes Wine
Evol
Love Grown Foods
Tasty
Kopali Organics
Vosges Haut-Chocolat
Your idea or business may have undiscovered Intellectual Property (IP): trademarks, copyrights, patents, and trade secrets are IP.  IP can be difficult to identify, and if you dont know what IP you have, it can be almost impossible to protect.
Have you shared your secret recipe for success, whether that is an actual recipe, formula, approach or way of doing business-or another type of secret-with people outside your trusted circle without any protection?
If you keep lists of customers and related information, do you limit the access to this information to those who truly need to know and protect this information with a password?
Do you plan to present your ideas for your product or process to potential investors like bankers or venture capitalists in the future?
Do you have a name or logo for your business that is unique and not yet registered, trademarked, or protected with a copyright?
Do you have employees that have not signed agreements to keep your ideas secret?
If you found value in this interview, please share it so we can help as many mom entrepreneurs as possible during their journey of navigating motherhood and bringing their other dream to life.