Strategic Consulting Options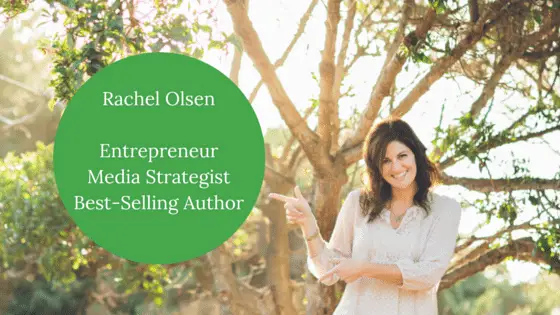 Welcome!  So glad to have you here.  I know you have many choices of who to work with so thank you for taking the time to check out what we can do together.
If you are a women entrepreneur who is smart, takes action and needs some clarity and direction in one of the following areas, then I can help you.  You can have a product or service based business or be an author looking to leverage that into *Expert* status and speaking engagements.
Offerings:
Strategic PR Content Messaging + Positioning

I find the needle in the haystack in your authentic story that will resonate with reporters, journalists and customers. I can help you understand how media works and create a clear plan of action for your skill-set.
Marketing

Strategic Marketing Plan
Social Media + Content/Image Strategy
How we work together:
1.  1 Hour  Consultation 
As a first time client, please fill out this brief form so we can make the most of our hour together. I want to get to know more about you.  I'll do some research on your company prior and we'll spend our time together to getting to know your goals, your stuck points and what I can do to provide clarity and direction for your business.
You will have the opportunity to list the main area's/questions you would like help with in order to make the most of our time together.
1 Hour Initial Consultation Rate $200 
Secure our first session below.
Who am I?
Wow, I definitely don't have enough space to get that deep so here are some highlights …
Previous *Handler* and speakers bureau manager to Larry Ellison, Founder + CEO, Oracle Corporation and other Silicon Valley Execs
Owner for 7 years of Rise to the Occasion marketing/PR company in San Francisco
Recognized it was time for a change, a different lifestyle, 6 months after my first daughter was born while pumping breast milk in a bathroom stall at a clients office.  Not.the.future.I.wanted.  Time for a change.
Marketed 2 children's products – baby fairs, retail, online … landed an entire segment on the ABC evening news (fist pump) which aired the same night Osama Bin Laden was announced dead.  How about that for timing?  Balloon deflated.
As I was searching for information on manufacturing and starting a business, I kept running into "mommy millionaire" type websites with a lot of hype but not much applicable information.
So, I started video interviewing friends, moms who were entrepreneurs bringing a product to market and created the Best Mom Products Show (podcast) and got it into iTunes New + Noteworthy to be discovered by millions of women.
All true … except the discovered by millions part which led me into marketing, marketing, marketing … creating content, blogging, doing giveaways, writing a book and doing PR myself to see which activities actually provided results.
The online marketing landscape was changing fast … like bloggers who used to write about your product for free in 2011 to  charging $500+ to write a post and YouTube talent charging $5-10k.  I've been through it all, hands-on and learned what works.
Marketing is a lot like science.  It takes experimenting and a willingness to try new things … one at a time to figure out what works and doesn't and adapt quickly.
After becoming the #1 Amazon best selling author of the Barbara Corcoran endorsed book  Shark Tank MOMpreneurs Take a Bite Out of Publicity, How 5 Inventors Leveraged the Media the Build their Business and How You Can, Too! , I tested out doing PR for myself to see what it would be like to promote myself for an entire year.
From Corporate high tech marketing in Silicon Valley to helping mom entrepreneurs live the life they dreamed of, I have combined my love of strategically positioning people and helping women like me to …
helping women like you succeed
doing it in a way that is authentic to who you are and where you are at in life
enjoying the journey